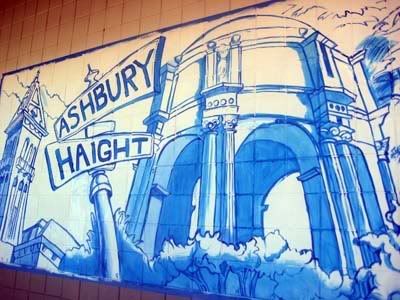 Notes and Photos by Janine Kahn
In this week's edition: Little Saigon columns unleashed, nuclear Care Bears, FART Police and Russian terrorists in the Richmond? All that and more behind the jump...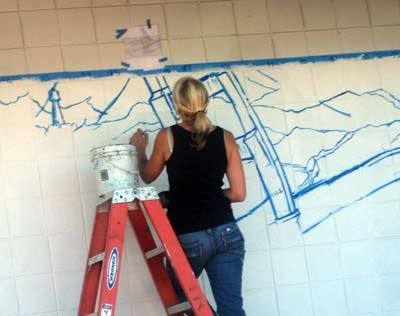 Saturday (7/26) - New Mural @ Trader Joe's
Trader's on Geary just got prettier. On Saturday we stepped in and caught the artist sketching an outline depicting the Haight and Presidio out on the storefront. We've yet to return, so we're not sure what the finished product looks like. Most popular item of the day at TJs? Sunflowers. Everyone (including us) appeared to leave with two bunches...which are now sadly wilting on the coffee table.
Sunday (7/27) - Explosive Care Bear Stares and Bin Laden on Van Ness
We've been seeing these Care Bears with interesting powers around town and finally decided to snap them up on Van Ness. Mission Mission posted a slightly more distressed finding on Tuesday. The Bin Laden milk carton piece spotted nearby is another one we've seen quite a bit - more recently at the Castro.
Monday (7/28) - FART Police
Juvenile, yes. But someone took the time to switch every single "B" to "F" on this poster on a Richmond-bound train. That's one way to tell the BART folks they stink. And no, www.FART.gov doesn't really exist.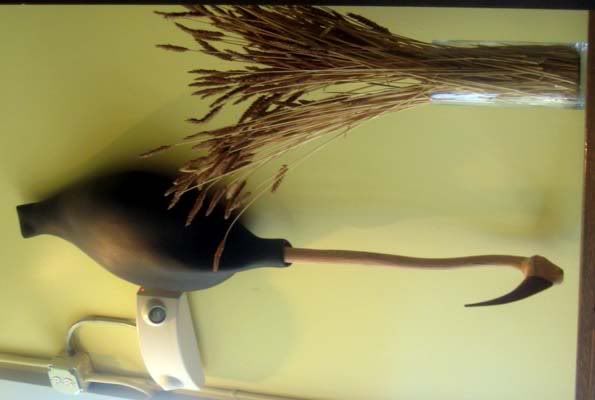 Tuesday (7/29) - Dodo Croquet Mallet @ Mission Pie
Some wall decor at the new-ish Mission Pie. The queen would approve. Of the pie too, of course.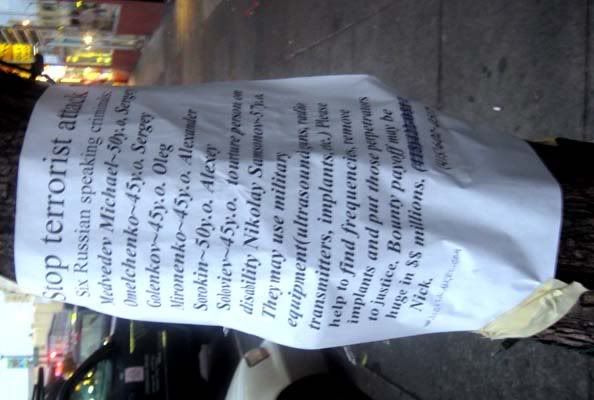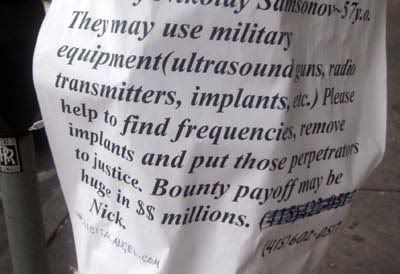 Wednesday (7/30) - Russian Terrorists in the Richmond?
We discovered this sign walking around the Richmond district, but only because three hipsters were standing in front of it and exclaiming "No way!" over and over. Could a few "$$ millions" turn SF hippies into bounty hunters? Prolly not.
Thursday (7/31) - Glad it ain't mine
Sure gas is getting a little cheaper (for now), but it still made us cringe to see what the vehicle that came before us had to pony up. Thank heaven our little Yaris gets 39 MPG.
Friday (8/1) - The Little Saigon Columns Unveiled
Remember those columns we mentioned in our first "Week on the Street" roundup? They've been unveiled for a while now and are sitting pretty on Larkin. Just thought we'd show you what they looked like without the cardboard coverings.