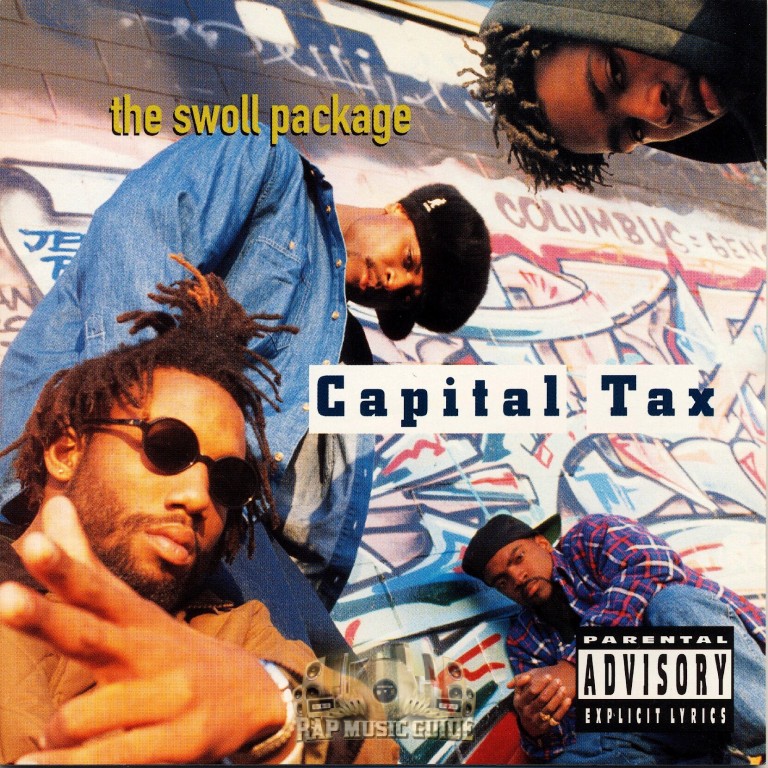 [You could argue that 1993 was the most formative period for West Coast rap music, especially when it came to the Bay Area. Definitive lists and superlatives aside, we're just gonna take you on a trip. Every week, From '93 Til will dig up something that came out of the Bay Area roughly around the same time, 20 years ago.]
So November '93 was a particularly unbelievable month; though this particular week there was a bit of a lull. Who knows, maybe nobody wanted to follow up the previous week, when Tribe, Wu-Tang, and E-40 all dropped albums. At this point the only West Coast cat who was ready to spring was Snoop Dogg, who was prepping his debut, Doggystyle, for Nov. 23, 1993. No matter, though: A week off is the perfect excuse to go a little earlier into the year, to talk about a worthy, unsung Bay Area crew called Capital Tax.

A four-piece from North and East Oakland, the guys behind Capital Tax were more rooted in the eighties than the nineties. An October 1992 feature in The Source [transcribed on RapGenius] assigns OG status to the group's leader, Total Mind Devastator, who was only 21 at the time: "TMD claims that he had the second rap record ever put out of Oakland (after Too $hort) back in '85 when he recorded All Rapped Up with his former group Just Us 2 ..." The feature, called "Unsigned Hype," goes on to predict a record label jumping on board: "After paying 'nuff dues in Oakland, Capital Tax is ready for a real deal."
It seems they were right. After this co-sign from The Source, MCA put out The Swoll Package in April of 1993. And considering the strength of the record, it's a bit mystifying how Capital Tax pretty much dropped off the map shortly thereafter. And yet, for the West Coast and certainly Oakland, Capital Tax was a little out of step -- they came before Souls of Mischief, sounding more like Fu-Schnickens than Too $hort -- with jazzy production and undeniably East coast flows. That said, East coast or West coast, it's definitely an overlooked classic.
But for all of TMD, Bozie, Scruff, and DJ Cool Al's fast-talking East Coast style, there's a lot of heartfelt sentiment on The Swoll Package, which -- why not -- let's attribute that part to the Bay. There's friend-rap ("We Pals"), serious hand wringing ("I Just Can't Believe It"), and plenty of cartoony metaphors in between ("Mista Wonka").
There are a couple hanging chads that casual Internet research don't necessarily sort out. The first is another Capital Tax record, which came out Jan. 1, 2006, Either You Like It Or You Don't. Besides the record registering on iTunes and Spotify, there's scant evidence that it made any impression (to be fair, it was not a great time for hip-hop). The other thing, that's even more strange, is a project that TMD was involved with later in 1993 -- as quoted by Greil Marcus: TMD was recruited to cover Bob Dylan's verses for a strange, rap-covers-folk experiment called Mystery Tramps. Due to some confusion between Dylan and the record label, they were eventually dumped, but you can hear TMD rapping "Like A Rolling Stone" on producer Bill Cutler's website, under "1993."
-- @willkbutler
---