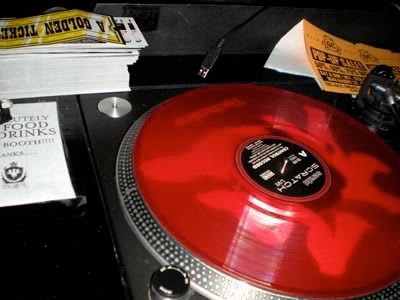 A Golden Ticket
Etiquette Lounge
Last Seen: Oct. 9, 2008
Recurring Club Night? Every 2nd and 4th Thursday
Better than: Willie Wonka's golden tickets - only five were given out. Here everyone wins.
Notes and Photos by Jackie Lopez
Street wear clothing companies have been sprouting up all over the Bay Area since LRG took the hype and made urban wear happening outside mainstreamers Roca Wear or Sean John. One such local label, Gold Coin, has been clothing underground hip-hop artists and fashionistas with their "One Up" logo for three years running. They recently began catering to their customers a whole new way: with exclusive parties every second and fourth Thursday of the month at Market Street's Etiquette Lounge.
Gold Coin's "A Golden Ticket" club night started off as an invite-only private affair for the street wear elite, but the "have ticket or get lost" mentality was abandoned after the first two parties at Etiquette, when GC owner Ray Robinson couldn't find it in himself to turn the hoards of ticketless scenesters away.
"The flood gates opened and there's no point in shooing away guests at the door without a golden ticket," said Robinson. The ticket itself has evolved into a nostalgic flyer handed out to friends and members of the Gold Coin family.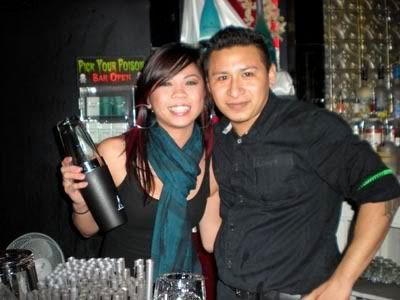 The experience: Etiquette Lounge's pseudo-gothic 80's theme is lovely with its high ceilings, framed chandeliers and red candles. Resident DJs A-ron of Good Company and Prince Aries spin a mixed variety of hip-hop, jazz, 80's, r&b, and old school that get the good vibes going. Stop by the bar, and bartenders Raphael and Rudy will make you The City of Gold's signature drink, "Liquid Gold," for only $5.
Expect security guard Junior Johnson of Big Daddy Security to check you in outside. Asked how he likes this particular event, Johnson replied, "It brings a lot of good people and a good crowd. I don't have to worry so much about the troublesome Bay Area types when the City of Gold gets down here." Munching on a Granny Smith apple, which he told me was his first meal of the day (mind you, it just hit 1 a.m.), he stared down a drunk white boy in a green track jacket who tried to cut the ropes. The guy was belligerent in his excitement that the DJ was spinning A Tribe Called Quest. Johnson shook his head, eyed the man and told me, "I take back everything I say. You'll always get the person who thinks they're on top of the world here."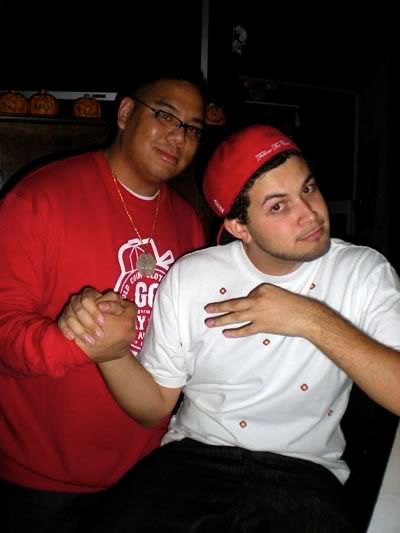 The crowd took to the dance floor at the sound of A-Ron's jams, which included Rock Steady, Too Short and Aretha Franklin, and everyone kept on going when Prince Aries mixed Mariah Carey's "Dreamlover," New Edition's "Candy Girl," and Cameo's hit, "Candy."
"Tastes like candaaaaaayyyy," the crowd sang as they celebrated another Thursday with the City of Gold.
Critic's Notebook
Personal Bias: In my humble opinion, Gold Coin dresses the hottest artists in town.
Random Detail: There were television screens in the venue but they were turned off and didn't add anything to the ambiance. A missed opportunity?
By the way: Gold Coin is having a sample sale at Milk this weekend.
Also: Going next time around? RSVP here.