Flava of the Month
Milk Bar
September 27, 2008
Recurring Club Night? Every fourth Saturday of the month.
Notes and Photos by Jackie Lopez
Better Than: Going for drinks at a stiff bar wearing uncomfortable clothes and smelling cheap cologne around you.
The Milk Bar, which sits across from Amoeba at the Haight's tail end is known to house the most locked-in street cats and hip-hop heads in the city. They're a tough crowd to please, but somehow the Triple Threat DJs, Apollo, Shortkut, Vinroc, Swift Rock and resident host Fran Boogie have kept them coming back to their Flava of the Month party for five years running. Keeping up with the ever-evolving hop-hop beat is no small feat, but these guys always have a packed house, and Fran Boogie keeps the crowd on its feet the same way he did five years ago when I was barely 21 and just getting initiated into the fold.
Last night was no different at Milk.
Walk through the line and the bouncers will give you a hard time if you're not a regular and act like a man with his head held too high. They'll intimidate and mess with you. But they do it for fun, and sometimes I think they do it just to make the regulars laugh at the outsiders who come in and think they're hot business. (Psst! Wanna know a secret? Those bouncers really are big teddy bears. Just don't mess with them. Trust me.)
I sat at the bar and watched the people start trickling in. Aside: For some reason, the preferred drink at Milk is Hennessey, and folks were taking shots or ordering Henn and Coke.
Swift Rock started the night out right, playing sounds to please the ears -- "93 Til Infinity," a Souls of Mischief favorite came on, and everyone downed their drink, ordered another one and started moving to the beat. Swift Rock switched to "Rosa Parks" by Outkast and the crowd headed to the dance floor shouting, "everyone move to the back of the bus…We the type of people who make the club get crunk." They weren't lying either. Shortkut took over the ones and twos, starting off with a reggae set. Bob Marley's "Could You Be Loved" drifted through Milk and everyone got their reggae on the dance floor. You could tell who was high too because they were a little too into it. Speaking of which, feel free to smoke or drink beforehand and then come to Flava of the Month and drink a little more. Fran and Triple Threat always have bottles with them hiding at the back of the DJ booth, and they takes swigs of Hennessey and Champagne while they spin and rock the mic. (Ain't nothing wrong with that. Have you heard? We're in a recession.)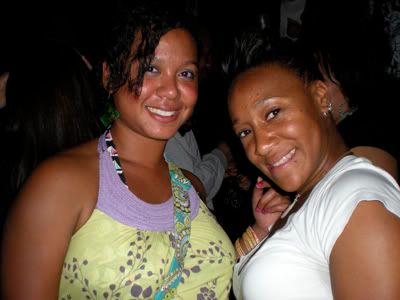 The Triple Threat DJs and Fran Boogie had us after that. Jay Z's "La, La, La" came on and everyone pretended to smoke a blunt while drunkenly singing along. A drunk, hot mess of a crowd took to the floor and celebrated the club night's anniversary the way they'd been been doing it for five years: with hip-hop and alcohol.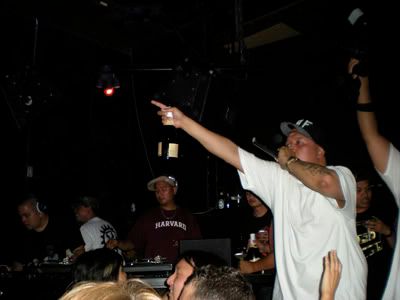 Critic's Notebook
Personal Bias: Hennessey and the best hip-hop from around the world? I'll say it: San Francisco, you have no idea how spoiled you are.
Random Detail: Flava of the Month girl to guy ratio = 2:10. Ladies, you are needed.
By the way: All those bottles of Hennessey behind the bar were gone by the end of the night.