By Lauren Smiley
When I first wandered into a gay country western barn in Austin, Texas, a few years back and saw couples gliding about the dance floor in ten-gallon hats and boots, my first thought was the naive "Wow, gay people two-step?" So it's perhaps a sign of San Francisco acculturation that when seeing with the same scene here in San Francisco on Friday night, my first thought was "Wow, there's a country western scene here?" There is, indeed.
Friday night was the kick-off party for the 17th Annual "Best Buck in the Bay" -- the Bay Area stop on the national gay rodeo circuit, which was held at a ranch in La Honda Saturday and Sunday. The country dancing non-profit "Sundance Saloon" normally holds dance lessons and parties twice a week at Space 550, which is hunkered down in the no man's land of junkyards and warehouses near Industrial Boulevard, but the organization added a special Friday night to kick off the rodeo weekend.
(Many more photos beneath the fold!)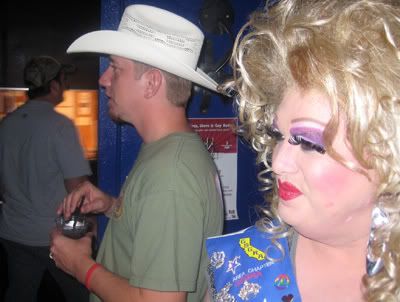 Some studly cowboys stepped off a chartered bus from their South Bay hotel to step out onto the dance floor full of two-stepping dance partners, interchanging couple dances with line dances with names like the "Tush Push." The SF Weekly even threw journalistic objectivity to the wind and joined in on the "Barn Dance," consisting of dancing around in a circle with no fewer than 20 cowgirls and cowboys, one of which exclaimed, "Wow! A real woman!" as we clasped hands to begin that hoe-down. Also present were the local International Gay Rodeo Association chapter's reigning Ms., Miss, Mr. and MsTer IGRA proudly clad in their pageant sashes.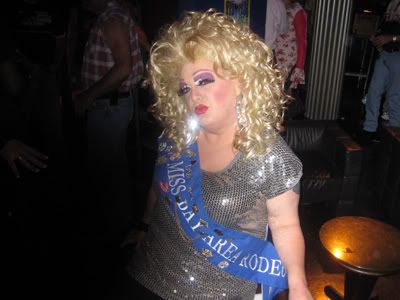 And if the royalty and the buff shirtless cowboys weren't enough eye candy, there were the proofs for the 2009 gay rodeo calendar, available at homorodeo.com, that would have made Ennis Del Mar blush.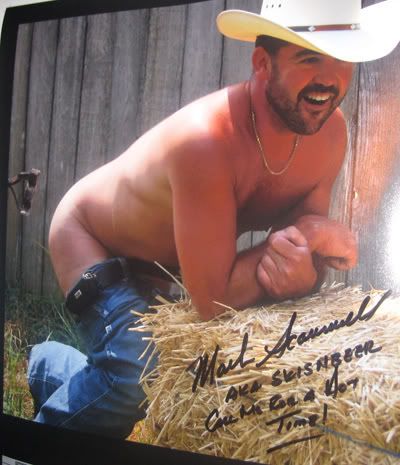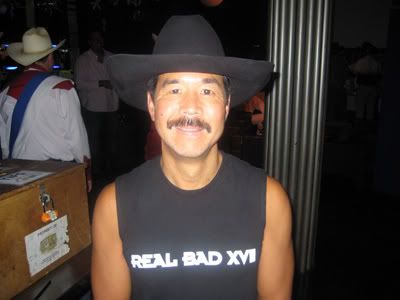 Proceeds for the calendar go to fuel costs so the cowboys can drive themselves and their horses cross country to compete. Yeehaw, little doggy!