Hercules and Love Affair
The Mezzanine
July 26, 2008
Review by Crystal Akins
The doors opened at 9 p.m., the fans listened to DJ Omar for nearly three hours, and Hercules and Love Affair kept us waiting until after midnight with no other opening act.
For a band with such a small niche of fans and growing popularity, one would think Hercules and Love Affair wouldn't keep fans waiting for over an hour in front of the stage. To say the least, enthusiasm began to fade while DJ Omar pumped up the bass so loud you felt like you were going to bleed from every orifice.
Maybe I missed the point. Maybe it was a club night and Hercules and Love Affair were an added bonus; although, I can't remember the last time I paid a $20 cover charge to go clubbing.
To keep fans from yawning or leaning up against the stage, a bizarre parade of middle-aged individuals in costumes pranced and danced around the stage. Music along with confetti poppers and signs expressing their love for San Francisco were also amid the celebration. The parade's ringleader looked especially dapper in his gold sequined briefs and entirely too small red blazer.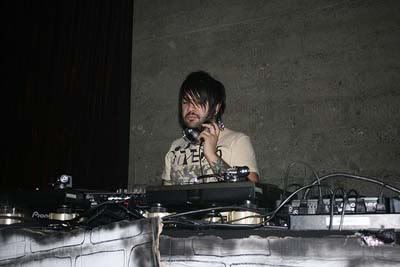 Nomi and Kim Ann Foxman finally greeted their fans around 12:15 a.m. being the divas that they are, and without Nomi there would have been no show. Foxman broadcast her hairy armpits by feebly lifting her arms in the air and bounced from side to side in an attempt to dance (she also banged on some electronic drum that was just as boring). Nomi, however, bared her skin by ripping off her purple dress after a few songs, unearthing her sparkly black bra and fringed skirt.
But after aimlessly wandering around for a total of three hours and fifteen minutes, $6 cranberry vodkas in miniature plastic party cups, and a plethora of cigarettes, fans were anxious for a good show. Unfortunately, after the fourth and most popular song, "Blind," the show hit a plateau. Not to mention, the original singer of "Blind," Antony Hegarty, was nowhere to be seen and forced Nomi to drop her voice a few notes and sing the tune.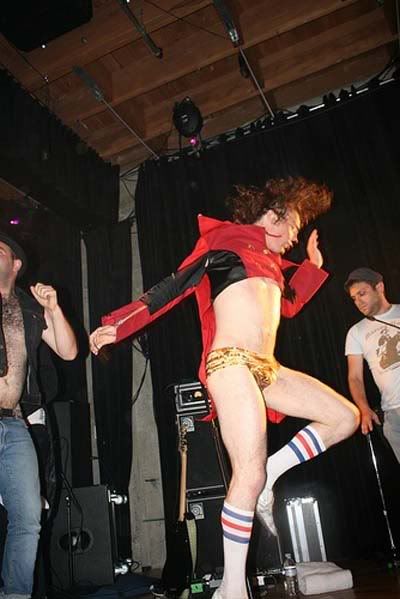 Overall, the hike to SoMa, trying to find parking (finally caving into dishing out $12 for parking), and irreparable ear damage was unjustified. I'm almost certain that nothing could have rectified this band or my night.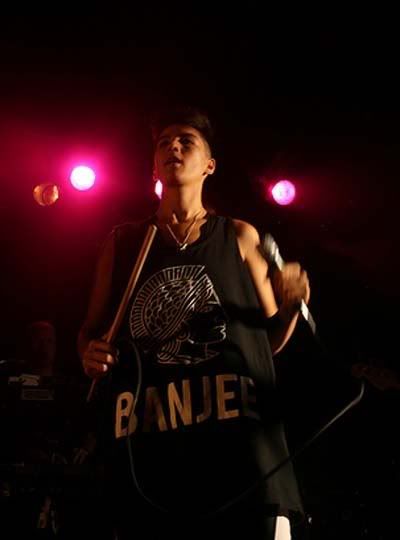 Word to the wise: seriously reconsider seeing this band.
Critic's Notebook:
Personal Bias: I am impatient, but three hours?
Random Detail: My camera died just before the headliners came on.