22nd Annual SF AIDS Walk
Golden Gate Park
July 20, 2008
Notes and Photos by Catherine McCulloch
The sense of community was palpable Sunday at Golden Gate Park as over 25,000 participants left the opening ceremonies at Sharon Meadow for the starting line. More impressive than the sheer volume of participants here for the SF AIDS Walk was the diversity of the crowd. People of all races, ages and sexual orientations walked the 10 kilometer (6.2 mile) course. Hundreds of teams representing radio stations, churches, schools, department stores, you name it, joined together to show their support for the cause.
(Hit 'more' for more notes and photos.)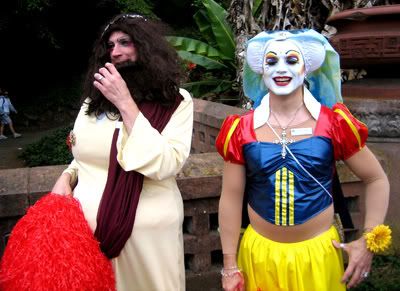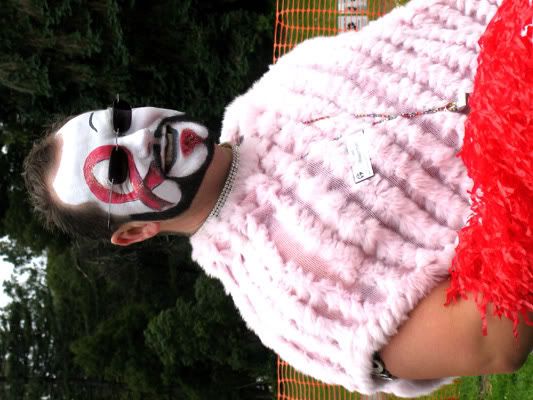 In a down economy it is often charities that get hit hardest. However, this year the AIDS walk raised an impressive sum of $4,512,934 (close to the record breaking $4.6 million that was raised in the 2007 walk). The money goes to the San Francisco Aids Foundation and other HIV/AIDS organizations serving the Bay Area. The event offered free HIV testing and counseling provided by Brown and Toland Medical Group.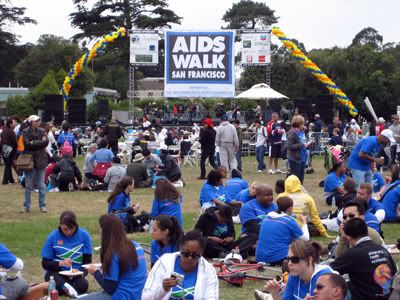 Despite the seriousness of the walk's purpose, the mood of the event was lighthearted and positive. Even with a little rain, smiles painted the faces of the crowd as some of the 1,500 volunteers cheered the walkers on. That's not to say that I didn't see tears being shed. Two particular instances during the course were particularly heart rendering - the first was the AIDS Memorial Quilt, organized by the The Names Project Foundation. The quilts are composed of 3x6 panels sewn together by people who have lost loved ones to HIV/AIDS. The second was the Tribute Wall, where volunteers handed out sharpies to walkers who wanted to write message about people who have been infected by HIV/Aids.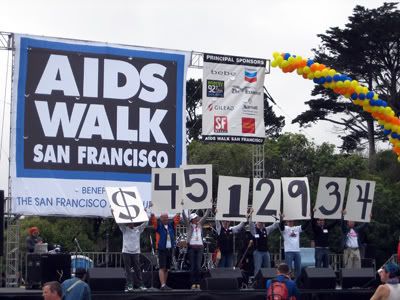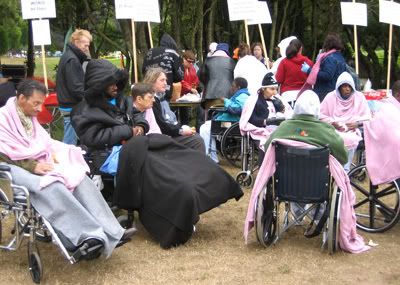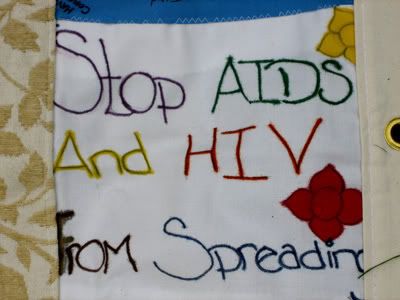 Unlike other charity walks, after I crossed the finish line I was given a certificate of completion and a bunch of condoms.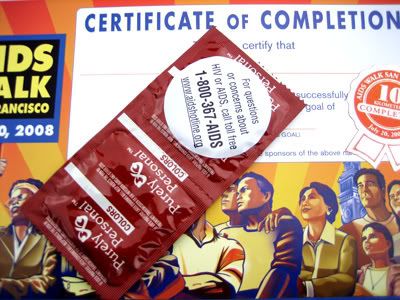 To learn more about the San Francisco Aids Foundation, check out www.SFAF.org. For more information on the AIDS walk, visit aidswalk.net.