We don't need to tell you that Saturday and Sunday were overflowing with Pride - there was no escaping the spectacle, which you would have run into on foot or by car (oh those dreadfully confusing street closings...). This year's edition was deliciously colorful: Some of our favorite nudists were out and about, folks ran around in veils and bushy tails, well-heeled queens stood and waved from the middle of the street even after the parade was long gone and many a rainbow leg warmer was spotted on many a well-toned set of calves. Photographer Jenny Elauria-Cash captured the merrymaking with her well-traveled lens. See her Pride photos here.
Sunday night's Lucha VaVoom at the Fillmore was "Nacho Libre meets Arabian Nights meets stripping guitar player on a pogo stick," reports our Ariel Soto. The audience was enthralled by a belly dancer, then perplexed when the lovely lady with the hoola hoop stripped down and turned out to be a dude. Read Ariel's highlights here, and do give her photos a gander.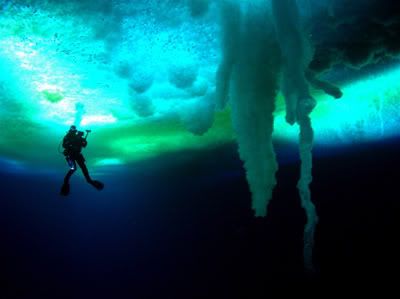 On Saturday night, Music Editor Jennifer Maerz caught Werner Herzog's latest flick, "Encounters at the End of the World," at the Landmark Lumiere Theatre, and it sounded every bit as awesome as Herzog's "Wild Blue Yonder."
"It's rare that you get a director this capable of teaching you about a completely different way of life without getting overly reverent or overly judgmental. "Encounters at the End of the World" lingered in my head and my conversations long after the movie ended." writes Jennifer.
Read more of her notes here.
Friday night took SFW Managing Editor Will Harper to The Greek in Berkeley for a taste of Robert Plant and Alison Krauss. The venue was "packed all the way back to the woodchips," writes Will, and the two-hour show was enjoyable "despite it being hoodie weather; a blanket of fog obscured the Campanile in the distance for most of the concert." Read more of his review here.
Also on Friday, our Eddie Paik watched the Bay Area Derby (B.A.D.) Girls wrestle each other drunk and senseless in a pit full of some gnarly mud-like substance at CELLspace. It was all for charity, though - the charity being the B.A.D. girls who need them some cash to take down roller girls in other states. Read Eddie's notes here, and see photos of the gloopy action here. --Janine Kahn