By Crystal Akins
Let's be honest, Monday nights are pretty desolate in terms of nightlife, but if you're looking for somewhere to exhibit your latest dance moves, give Sucker-Punch at the Transfer a visit - this party is coming up the ranks.
Tonight's theme was a battle between two parties: Sucker-Punch (thrown by Nate Always) vs. Debaser (a 90's dance party at the Knockout), which pumped up your favorite 90's rap jams by TLC and Notorious B.I.G.
"We're basically a house party with no pretentious feel," said Always. "It's a place where you can get wild without worrying about tearing your Dolce & Gabbana skirt."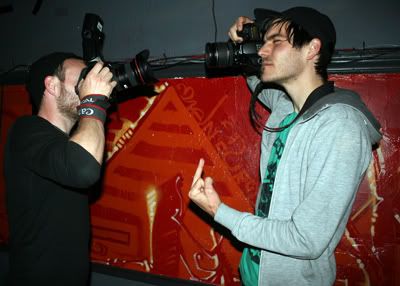 Nate Always, originally from Reno, has lived in San Francisco for nearly one year with one goal: trying to unite the club scene by uniting different parties, battling DJs, and San Francisco's diverse club scene.
"We're trying to mix it up by bringing in new blood," said resident DJ Rapid Fire. "I feel like we're building camaraderie in the club scene."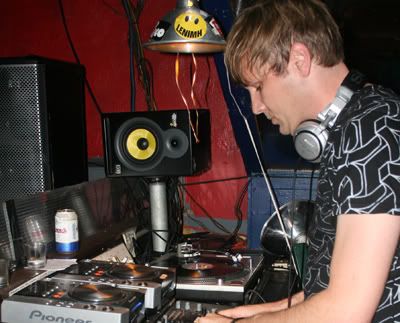 This party prominently claims that it's the only hip-hop party spinning no elctro on Monday nights with a balanced mix of gay vs. straight crowd.
Warning: this place is so crowded that it takes nearly 10 minutes or more to get yourself a drink. Bathroom lines will take you an extended 15 minutes if you can get past the epileptic dancers blocking its entrance.
"There's nowhere else to go for cute hip-hop boys," insisted Sean McKee.
However, some party goers stated that tonight was in rare form with at least a 15% more turnout than other nights, but blamed lower turnouts on San Francisco's unpredictable weather.
Regardless, drinks are pretty cheap costing you $6 for a double whiskey and coke or $2 for a beer. The cover charge isn't too steep either at $3.
In case you missed last night's Sucker-Punch because you were too busy worrying about work or summer school the next day, you can catch it every Monday at the
Transfer.