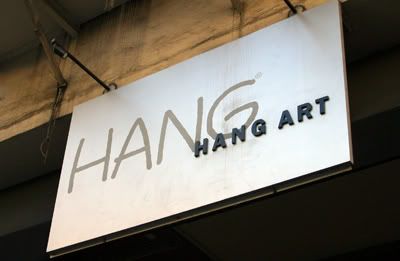 "Then and Now @ Hang Art"
June 5, 2008
HANG ART (556 Sutter St.)
Notes and Photos by Edward Paik
Ten years ago Shanna McBurney couldn't find what she was looking for, even in a metropolitan city with the cash to afford it.
So she built it herself - an art gallery showcasing the work of a variety of emerging artists.
From the conventional to the challenging, lavish oils to abstract collages, some of the artwork and artists McBurney encountered in 1998 for the opening of her gallery reunited last night for "Then and Now," a 10-year anniversary exhibit at Hang Art.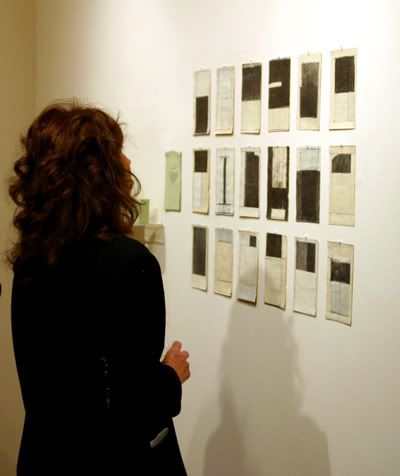 "San Francisco has extraordinary amount of emerging art talent. You can find a breadth of art if you go to a student art show, or auctions, or open studios," said McBurney, "but there was no place where it was all under one roof."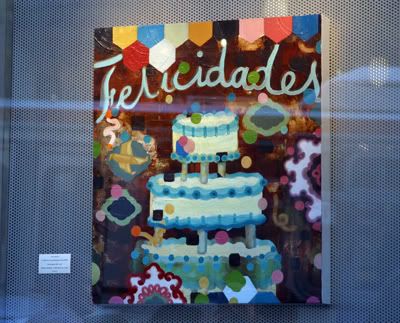 McBurney discovered her nine "first wave" artists in some unlikely places. One she found at a Borders bookshop, she said. Another was a painter who did work on her house.
For "second wave" alumni Anthony May, who came across McBurney at an open art studio, the event was a reminder of what he'd learned in the past decade. From seeing businessmen without art sense selling art, to great artists who lacked a sense of business.
"Most artists usually have none," May reflected. "Except just the love of making the work in the very beginning."
At 43, May can see how the opportunity McBurney gave him as an emerging artist a decade ago has changed him, made want to stay in the Bay Area, even experiment with different forms of art.
"They've let me grow," he said.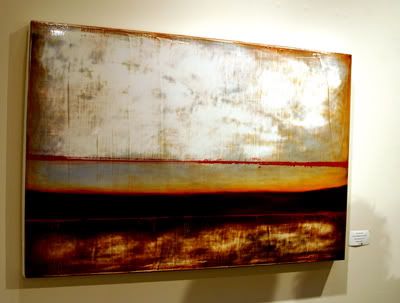 Critic's Notebook:
Random Detail: The Hang Art gallery has a second exhibition on a second-story floor across the street known as the Hang Art annex, complete with full glass window to reveal everyone inside. 

By the way: The Hang Art gallery will feature the art from a group of Bay Area graduates on July 10 at 6 p.m. at the Hang Art annex.