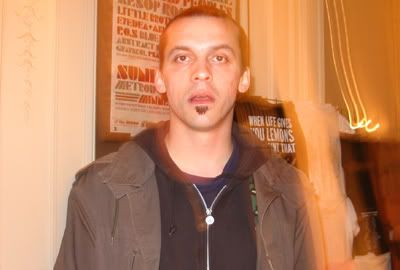 I'd imagine this is exactly what Sean "Slug" Daley looked like when he read the Download Festival lineup. That's because Slug and Ant -- collectively known as Atmosphere -- as well as fellow Rhymesayer Brother Ali didn't even sign up. From Rhymesayers.com:
Yesterday, it was announced online that Atmosphere and Brother Ali would be playing the Download Festivals in Los Angeles, San Francisco and Philadelphia. Atmosphere and Brother Ali were not confirmed for these shows, and will not be playing any dates on the download festivals.

Sorry for any inconvenience this may have caused, and if you already purchased tickets your money can be refunded through Ticketmaster.

Thank you for your continued support, and stay tuned to www.rhymesayers.com for upcoming shows in your area.
Oh well. At least you can read about Atmosphere's live show. --Oscar Pascual