Mission Indie Mart, once a backyard shopping party, has blossomed into a major event. The last Sunday of every month vendors and shoppers pack into 12 Galaxies to drink, dance and shop for the best of local crafts and designs. Yesterday Indie Mart celebrated their one year anniversary. Congrats, guys! These are some of the designers bringing street style to SF:
Kelly McVitcker of deadBEATsister does green and adorable screen printing on a myriad of different wearables. Using the DIY printmaking process she and Angie Needles use non toxic water based inks and other environmentally friendly products like soy based cleaners. Their products are stylish, fun and fresh. If you didn't grab one of their shirts at Indie Mart you can also find them at Lower Haters, Still Life Clothing and Needles & Pens.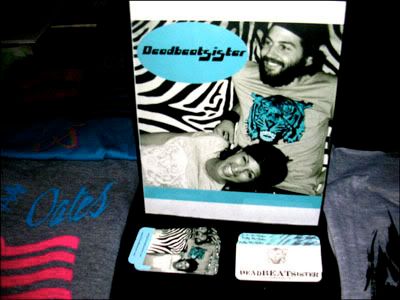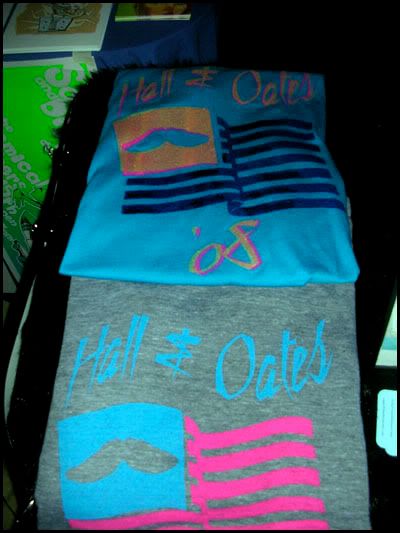 I was smitten with the set up of the Feathered Leopard's booth. Artsy owner Jenn Hall had her lovely feather earrings hanging on a branch and her hair pieces laid out on a small fur next to a beautiful vintage lamp. The final touch was the presentation of her business cards -- resting on a skull. Taxidermy chic.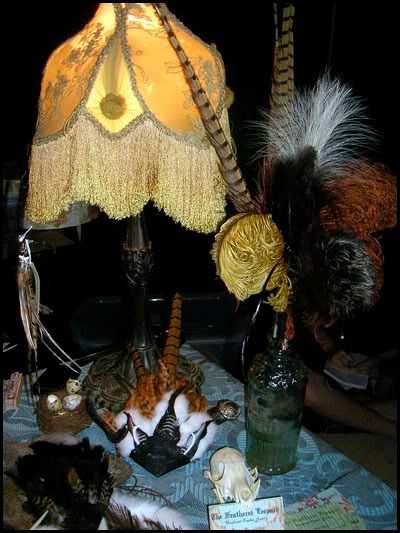 Feathers have obviously become a staple of street style from earrings to hair pieces. Some buy them at places like Urban Outfitters. Don't. Feathered Leopard's are handmade and composed of feather, leather, bones and fur. More importantly, they're gorgeous. If you missed her at Indie Mart, you can also find her treasures at Bell Jar and Still Life.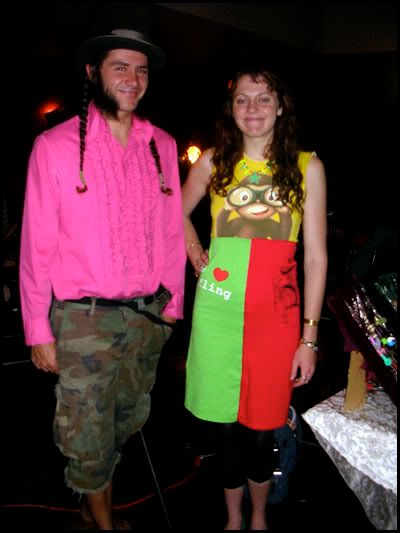 Jenny O'Arien and her friend immediately stood out to me. Their outfits looked colorful and wild in dark 12 Galaxies. The first thing I noticed was his hat, then I saw her bright and funky dress. Her line is called Jennibell and she makes jewelry and handmade clothes. Her jewelry is lively, fun and youthful. They seem to be made from old toys and trinkets. I love her earrings because of the various shapes of the metal -- twisted and zig zagged. Her clothes are composed of many different fabrics and colors sewn together to create a walking work of art. You can find her on Myspace.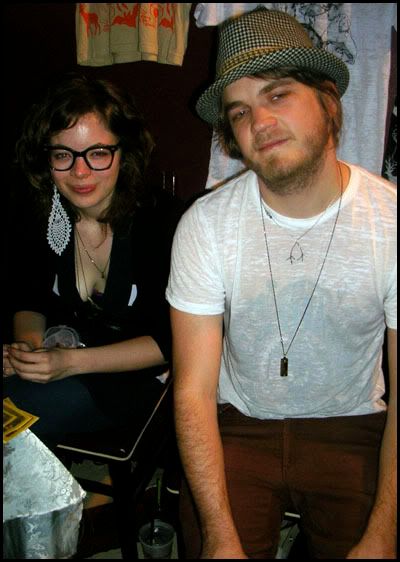 On my way out I noticed Kevin Hailey of Coma and Cotton and Lynda Lucas of VEIN Jewelry. Coma and Cotton has a collection of awesome screen printed gear. The clothes have printing of nature imagery and perfectly suit San Francisco street style. He has a print of a bear that is so adorable I wanted to cuddle it immediately. The prints are on everything from sweat shirts to tshirts to tunics. Coma and Cotton is also available at Minnie Wilde, Venus Superstar, Mingle, Park Life, Needles and Pens, Still Life, Rare Device and online at Etsy. Lucas set up right next door with her project VEIN Jewelry. Her pieces are dainty, lovely and delicate. She worked on her jewelry while sitting at the booth. She uses precious and ladylike materials like lace, whistles and miniature harmonicas. You could wear her jewelry with absolutely anything and it looks like it's made with lots of love.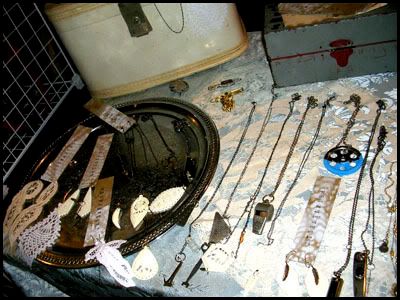 If you missed Indie Mart this time, be sure to come next month. It's obviously not to be missed. - Melissa Baron