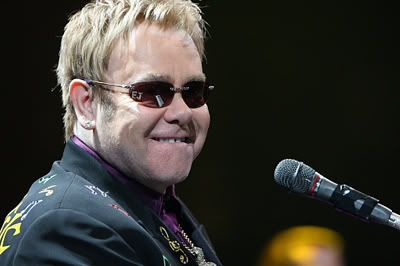 Elton John's international tour hit Bakersfield Friday and Ahaheim Saturday. ASD's SoCal mole, Christopher Victorio, shares his notes and photos from the second show:
When Sir Elton John walked onstage at the Honda Center Saturday night, the welcome the crowd gave him was so thunderous I could not hear my camera go off. He started up with the melancholic notes to "Funeral for a Friend/Love Lies Bleeding" but then launched into "The Bitch is Back," climbing atop his piano so that everyone on the floor could see him. Elton's energy was contagious, and the crowd gave him a standing ovation after every song.

Elton and his band jammed to "Rocket Man" for more than 8 minutes, and when he started playing "Pinball," almost every fan in the first ten rows rushed to the pit. Security was unable to move the hundreds that threw themselves closer to the stage. For the rest of the night, that's where they stayed. Right before his encore, those same fans who hurried down got a chance to either nab Elton's autograph or shake hands with the man. --Christopher Victorio
Photos galore after the jump. . .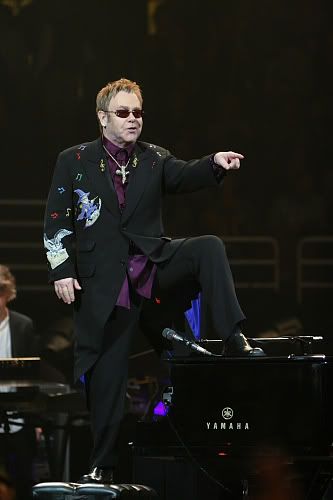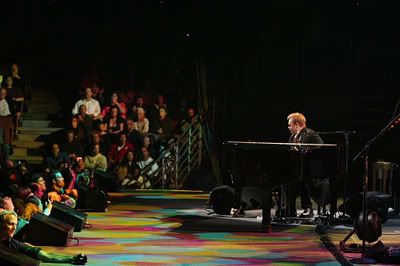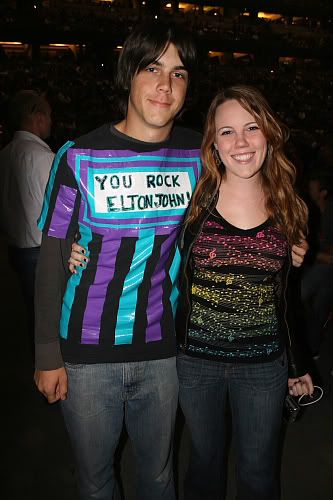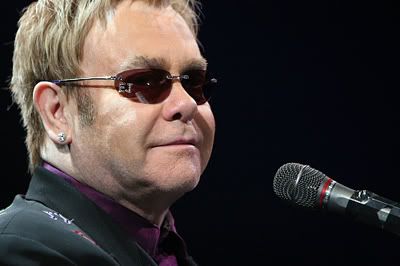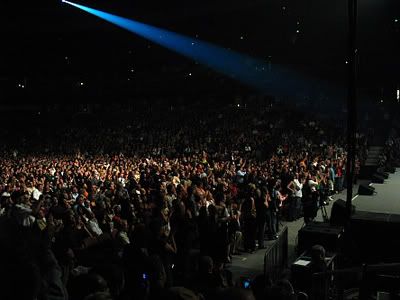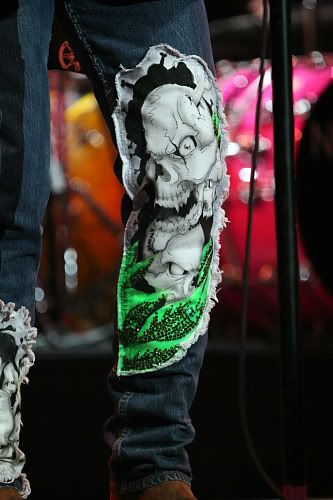 Complete Set List:
Funeral / Love Lies
Bitch is Back
Madman
Tiny Dancer
Levon
Believe
Pilot
Goodbye Yellow Brick Road
Daniel
Rocket Man
Honky Cat
Holiday Inn
Alice
Blues
Sorry
Candle in the Wind
Pinball
Bennie and the Jets
Philly
Standing
Crocodile Rock
Saturday Night
Encore:
Don't Let the Sun Go Down on Me
Your Song