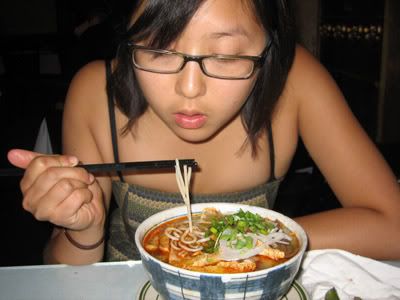 By Catherine McCulloch
At Golden Era Vegetarian Restaurant, an Asian joint in the Tenderloin's little Saigon, I enjoyed a delicious vegan meal with a side of propaganda. See, the owners of the place are disciples of spiritual leader Ching Hai (a.k.a. The Supreme Master), and the restaurant displays pamphlets and posters that promote vegetarian ideas like "Go Veg! Be Green! Save the planet."
I don't know about the Supreme Master but the food borders divinity. Now don't get me wrong! A meal at Golden Era can feel pretty sinful when you factor in all of the deep fried food and greasy sauces. But, a bit of indulgence can be good for the soul.
I started off the meal with a couple of appetizers: The steamed veggie bun and the "chicken" drumsticks. The bun was little more than a steamed dough ball but, the dough was tasty and the vegetables were good. I would definitely recommend the drumsticks. I was eating dinner with two omnivores who devoured the fake "chicken" meat with a carnivorous intensity.
For my entrée, I had the teriyaki "chicken" over brown rice, a wise decision. The rice helped to neutralize the sweet flavor of the teriyaki sauce whereas the small side salad cleansed my pallet after such a decadent dish. My friends ordered the Pho and the spicy noodle soup. The Pho broth tasted exactly like its meat based version. My friend who had the spicy noodle soup said it tasted exactly like her home-cooked Vietnamese cuisine.
I know many vegans who don't like fake meat, especially fake meat that contains a lot of gluten, and after a meal rich in faux-meat products I can understand why. The fake meat was really tasty but I think I prefer sticking to tofu and other protein substitutes (though homemade seitan is pretty good and easy to make). If you are a fake meat lover, then Golden Era should definitely be on your list. The fake meat options included: "ham," "fish," "beef" and "chicken."
For a semi-formal restaurant the prices are good and the food is even better. The place is almost entirely vegan and the menu is huge. Definitely a restaurant I intend to return to with my vegan and non-vegan friends.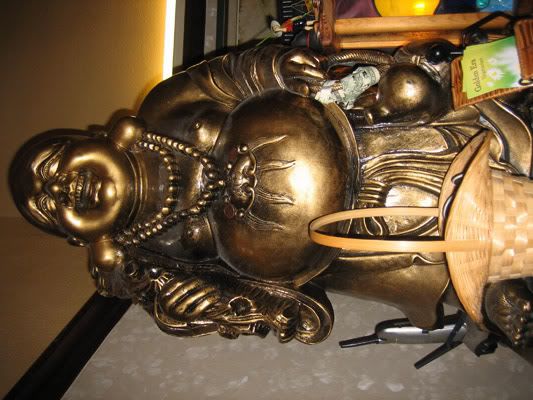 Golden Era: Vegetarian Restaurant
572 O'Farrell Street
San Francisco, CA 94102
Tel: 415-673-3136
Wed-Mon 11am-9pm
Closed Tuesday