By Catherine McCulloch
There is something inherently non-vegan about pizza - THE CHEESE! No matter which way you cut it, pizza simply isn't pizza without one of its three major components: crust, sauce, and cheese. Having said this, there are many delightful pizzerias in the Bay Area that offer vegan pizzas. Most of the time these pizzas are simply pizza minus the cheese (a.k.a. sauce on bread). But I want cheese on my pizza, I NEED cheese on my pizza!
I was told that there are two good pizza joints in San Francisco that offer a soy cheese pizza: Panhandle Pizza (2077 Hayes St.) and Piraat Pizza (696 Sutter St.) I decided to give Piraat Pizza a whirl because of its BART accessibility; the restaurant is only a few blocks away from Union Square. However, I'm always weary of restaurants directly surrounding the Square because they tend to be overpriced and packed with tourists. Thankfully, Piraat Pizza was neither. It is a casual dining-type restaurant where you can take the kids and still eat adult food.
When I first approached Piraat, my first thought was that this couldn't be a vegan-friendly restaurant. For starts, the restaurant's logo has a cartoon chef dressed as a pirate holding a sword that stabs several roasting chickens. But, looking at the menu, I located the place's lone supposedly-vegan pie, the "Haight/Ashbury," made with soy mozzarella, your choice of three sauces (barbecue, creamy garlic, and marinara) and two toppings.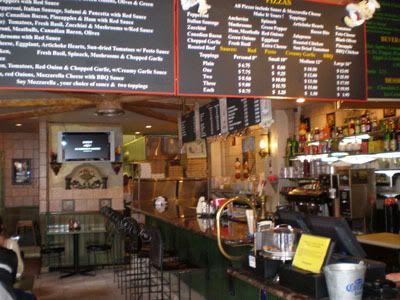 I ordered an individual-sized Haight/Ashbury with marinara sauce and spinach and was generally pleased with my piece of pie. The tomatoes and spinach were fresh and the soy mozzarella had melted surprisingly well (generally speaking, soy cheese doesn't melt like dairy cheeses). But, after a few bites I was certain that the pizza was not vegan.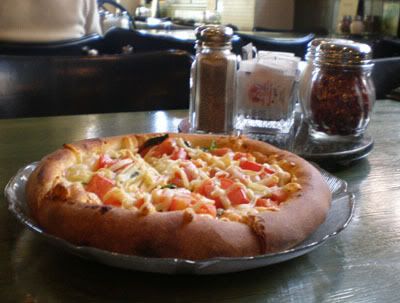 I asked the server if the pizza was vegan and she said yes. And then I asked if there was any dairy in the pizza and she said yes. When I told her that she had contradicted herself she told me that she didn't know what vegan meant. The owner was even less helpful. He assured me that it was vegan but, also told me that there was butter in the crust. What a hoax! Oh well, it was a pretty good vegetarian pizza and the soy cheese definitely helped to cut back on the dairy.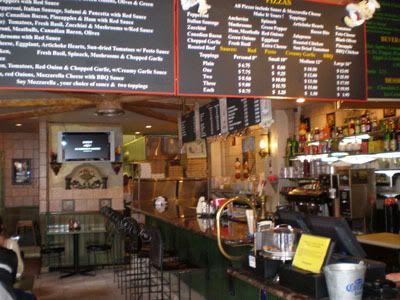 I wouldn't suggest Piraat Pizza as a destination eatery for purists. But, if you're in the 'hood jonesing for a slice and don't mind a little butter, go ahead and grab a bite. And here's an important lesson for all of you who are trying to adhere to a strict vegan diet: You can't blindly trust restaurants. Many places claim that their food is vegan but they use the same utensils to cut meat and vegetables and other practices that are not acceptable to most vegans. You are probably safer sticking with completely vegan restaurants.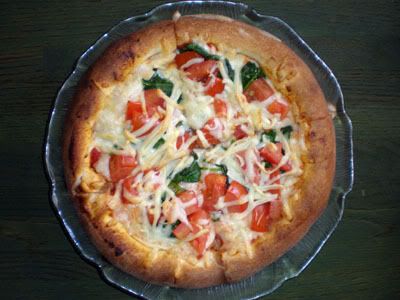 Here are some other pizza places in San Francisco that have vegan alternatives for all of you pizza lovers:
450 Broadway
590 Washington
1336 9th Ave. 2400 Harrison St. 1730, Shattuck Ave. in Berkeley, 2200 Fourth St. in San Rafael
3157 Fillmore St.
3049 20th St.
3901 Noriega St