Chicken, encore of potato gratin (there are only four sides offered, but they're all good), and green salad topped with marinated peppers.
Ironwood BBQ
Golden Gate Park Golf Course
47th Ave. and Fulton
Photos by Janine Kahn, Captions by Meredith Brody
In this week's food column, "'Cue the Applause," our Meredith Brody digs into some delicious BBQ at a hidden restaurant at the Golden Gate Park Golf Course. If her article didn't make your mouth water, these photos surely will.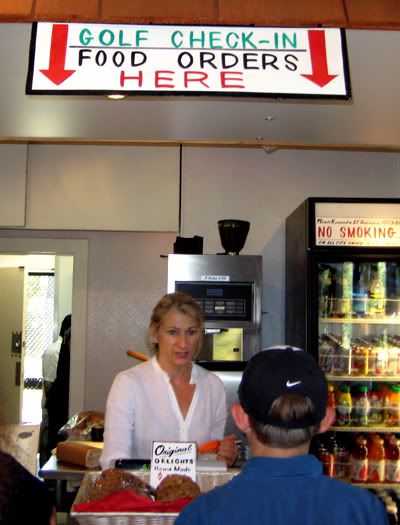 Not an auspicious-looking counter, but just you wait.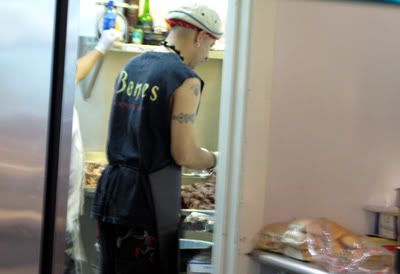 A glimpse into the tiny prep room.
Lunching couple.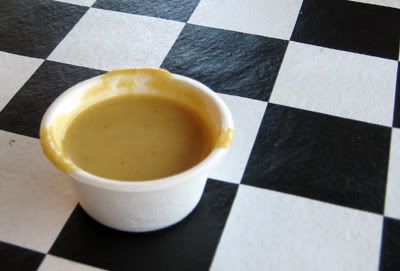 Free taste of butternut squash soup 'o the day!
Brisket, potato gratin, snappy coleslaw w/apple cider vinegar.
Balls, said the Queen.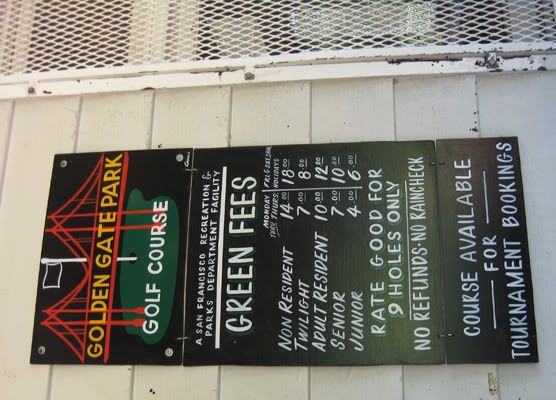 At these prices, we might just take up golf.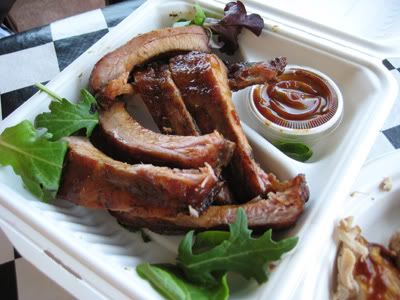 Some of the best ribs in San Fran (pork baby back), packaged to go.
View from the terrace.
Driving range: $4 for small bucket 'o balls, $10 for large.
Pulled pork, potato gratin, beans, oh my.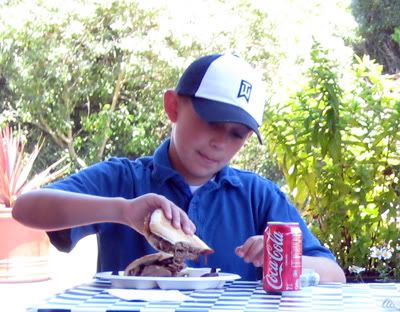 Kid with good taste.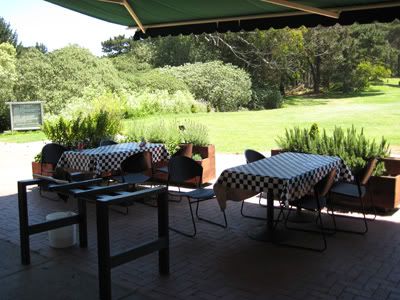 Covered patio with sylvan view.