It has been 29 days since Hollie Stevens, the "Queen of Clown Porn" passed away. If the tragedy of losing a 30-year-old woman to aggressive cancer wasn't enough, her family and so-called friends are now threatening to start a legal battle over Stevens' legacy. A writer by the name of Robert Rhine recently wrote a post called, "The Truth About Hollie Stevens." Rhine claims that non-profit organization Solace SF, and specifically Laura Lasky the executive director, preyed on a sick girl to gain power of attorney in order to seek out press. Rhine alleges that Lasky's motivation in helping Stevens was the financial gain of Solace SF. Rhine also alleges that Stevens was close with her family until Lasky and Eric Cash, Stevens' husband, got a hold of her.
Rhine writes that his suspicions began when he visited Stevens in mid-June during one of her many hospital stints at UCSF. Rhine goes on to further accuse Cash of coercion and gold digging, claiming that the marriage was a sham, and that Stevens was not well enough mentally or physically to take part in a ceremony, much less to make the decision to be married. Rhine even goes so far as to quote Stevens' best friend Steven Leyba, who was also visiting her during this time, and saying that Cash kept no food in the house, and that Leyba had to go purchase groceries for Stevens. As someone who has covered Hollie Stevens for a while, I felt compelled to research all these accusations, and this is what I found.

Stevens had a group of caregivers during her battle with cancer. The people who cared for her were
Chanta Rose
, January Seraph,
Morgan Bailey
,
Steven Leyba
, Eric Cash, and Laura Lasky. Caregiving was done in shifts depending on their schedules.
Chanta Rose was the first to go on the record. Rose knew Stevens for almost a decade. Rose told me that in the nine-and-a-half years she knew Stevens, Stevens was never close with her family. "Hollie never discussed the specifics of why she chose not to have a close relationship with her family. The only thing Hollie would say was that it was too painful to talk about." When Stevens became ill and her family was notified, Stevens made the decision not to allow them to visit.
"Hollie felt that having them around while she was sick would only cause further stress. Even the discussion of Hollie's family would make her stressed out to the point where she would have anxiety attacks at the thought of them visiting or contacting her."
When asked about Cash, Rose said that Cash volunteered to move to San Francisco when Stevens got sicker and required more care. Rose said Stevens was not coerced by Cash at any time for any reason. Rose commented on how impressed she was with Cash's level of care. "He had a white board that listed all her medications, and the dosages of when they were supposed to be given. When he wasn't in the hospital, he was running errands and moving into a new apartment for him and Hollie."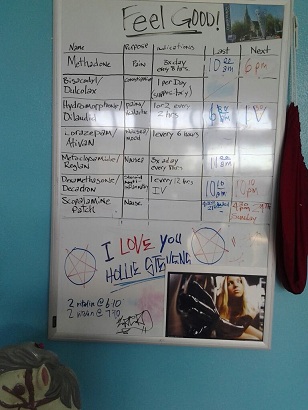 The apartment was always clean when Rose would visit, and Stevens always had everything she needed. Rose also said that what Lasky did best was listen, and she listened to everything Stevens wanted and didn't want. There was never a time where she felt either of these two people were conducting themselves inappropriately.
The next person I contacted was Steven Leyba, since he was mentioned in the Rhine article. Leyba has known Hollie Stevens for six years and was one of the four people that spoke at Stevens' memorial. Leyba was horrified at reading the post Rhine wrote. Leyba and Rhine visited Stevens during the same time in June of this year. "When I got to the house I bought groceries because I didn't want to eat what was in their fridge. That was what I meant when I said, 'I've got to get some food in the house.' Also, since I was there to take care of Hollie, I didn't want to have to leave to go eat, so I figured a trip to the grocery store was in order."
I asked Leyba what he thought of Cash and Lasky, and the first thing out of this mouth was, "I thought they were saints. Eric tried his best, and all he did was take care of Hollie. Laura was there almost every day checking on Hollie. Laura and her organization were so impressive with how much they helped."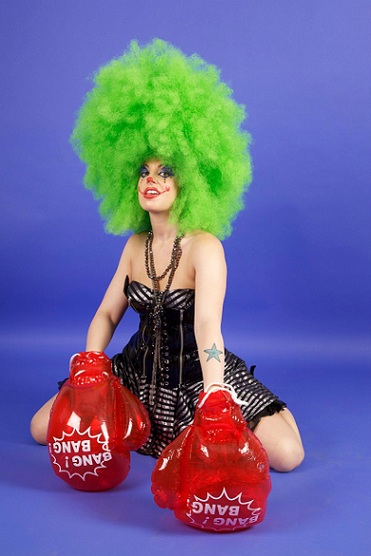 I asked him if Stevens was ever close to her family, and Leyba said no. Stevens' family was a subject that caused her great pain and discomfort. He then said something really curious to me. "Hollie told me that Robert Rhine volunteered to videotape her in the hospital explaining what her last wishes were, especially the part concerning her family."
In this conversation, Stevens told Leyba that she had signed legal documents stating that she did not want any member of her family to receive a copy of her death certificate, any of her ashes, or to be allowed at her funeral. "This is why I was so shocked when I read Robert's article, because he knew exactly what Hollie's wishes were."
When asked who else knew about this, Leyba said Lasky was also aware of it. I phoned Lasky, and she told me, "Hollie found out that a video stating her last wishes would be the most powerful thing to do legally if anyone were to contest anything. Robert Rhine then volunteered to make this video for Hollie, using his iPhone and mine."
The video was scheduled to be made, but never finished due to Stevens' illness and Rhine having to leave for his flight. Further, Lasky told me that Rhine was present in the hospital room when Stevens was going over the legal documents pertaining to her wishes.
Rhine even goes so far as to say that Stevens would call out for her mother from her death bed, and Lasky would respond as if pretending to be her mother. Rhine was nowhere near Stevens when she was at home on her death bed, but another friend, Morgan Bailey, was.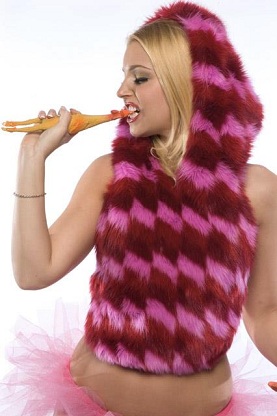 Bailey has known Stevens for four years. In all of that time, Bailey said Stevens did not ever talk about her family, or why she was estranged from them. She did say that Stevens cried out for her family once. She called out for her father, her grandmother, and her grandfather, but not her mother or brother. Bailey also said that Eric and Laura were both excellent caregivers to Stevens at all times.
Rhine was invited to Stevens' memorial, and he did not attend. I first came to know Rhine when he emailed me stating that I made a mistake in reporting Stevens' obituary. He let me know how upset he was that her blood family was not mentioned. For the record, Stevens wrote her own obituary and simply asked Lasky to give it to me to release after she died.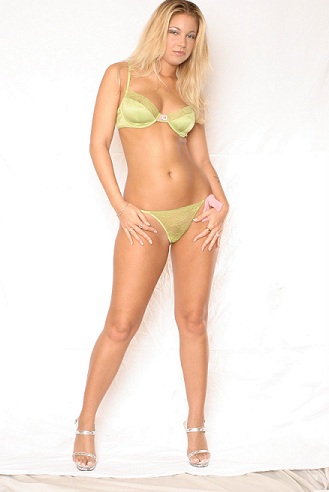 65 people were invited to Stevens' memorial on July 23. I was one of around 50 people who attended. I attended that service as her friend, not as a reporter. Throughout the course of writing about Hollie, we became odd friends. That memorial was indeed filled with the family Hollie created and she hand-picked every one of us. When Hollie planned her wedding, she also planned her memorial, down to the last detail. It was a sendoff that was perfect for our Clown Queen. It was filled with cotton candy, snow cones, sloppy joe's and a room full of people who never wanted to let her go. Perhaps if Rhine had attended her memorial, he could have seen what I did.
Rhine has declined to comment on this post, via email, stating that he "...is just a conduit for the biological families distress."
----------
Vanessa L. Pinto (aka Fleur De Lis SF) documented a year of her sex life on her blog Whatever You Desire. She also blogs for the Huffington Post and is a contributing writer with Whore! Magazine. She has a degree in political science from Cal Poly San Luis Obispo.
Follow us on Twitter at @ExhibitionistSF and like us on Facebook.